Networks
As specialists in our field, we gladly join the logistics networks to exchange experience and develop a network of our trusted and reliable partners around the world.
Since 2016
WCA Inter Global (formerly IGLN) is the world's largest single network, with 4667 member offices around the world. Formed specifically to help develop trade and partnerships to and from the emerging economies of the world, this vibrant network enjoys the best of both worlds, with full WCA benefits combined with hundreds of professional independent forwarders in the world's most exciting markets.
Since 2014
After 4 years of close collaboration with the WCA and reliable companies from this network, we were also invited to identify ourselves as specialists in project logistics within this network. Since project logistics is one of the most difficult areas in our industry, we were glad to join the network to undoubtedly improve the network of partners and specialists in project logistics.
Since 2020
In 2020, we were invited by "PCN: Project Cargo Network" to join their network which was established in 2010 and comprises of 260+ top project cargo and heavy lift specialists in 115+ countries, who handle the transportation of oversized and heavy items or shipments that consist of complex components.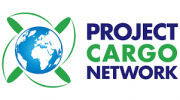 Request a Quote
Please expect a reply within 24 hours. Ut enim ad minim veniam, quis nostrud exercitation.