Types of Transport
Our company serves in four primary modes of transportation in logistics. While each of these modes of transportation has unique benefits, knowing which method is right for your business requires careful consideration. Choosing the right type of logistics transportation for your company is crucial for the success of your business and the safety of your product.
Core Services
As a comprehensive logistics services provider and with a long time of work and cooperation with many companies from different industries – we have identified four core specialisations in which you can consider us as experts.
Tailored Logistics Solutions
Regardless of the type of cargo or mode of transport, transportation often requires logistic solutions that our company is ready to provide to our customers during the projects execution and optimisation of customer costs. For your information, we have provided description of the main logistics solutions.
Baltic Region
The Baltic Region is an area of Northern Europe that includes Lithuania, Latvia, and Estonia – the three countries bordering the Baltic Sea. These countries are in an excellent position from a logistics point of view. There are many logistics experts in the Baltic Region, and it is has become known as a central shipping hub.
Continue to Read
Servicing the CIS countries
The CIS is the Commonwealth of Independent States, consisting of nine post-Soviet member countries: Armenia, Azerbaijan, Georgia, Kazakhstan, Kyrgyzstan, Moldova, Tajikistan, Turkmenistan, Ukraine, and Uzbekistan. This is a difficult region for logistics companies, because it is remote and hard to reach thanks to mountainous, rugged terrain and harsh weather. However, it is still an important logistics center because of its natural resources and large population.
Continue to Read
LTL (Less than truck load)
Less than truckload, or LTL, is a method of shipping several pallets or packages over the road in a truck. An LTL shipment is consolidated with other LTL shipments to fill a truck. These shipments might be one pallet or could consist of multiple barrels of product, but they usually take up less than half of a truck.
Continue to Read
LCL (Less than container load)
Less Than Container Load, or LCL, is an ocean or sea cargo shipment that does not require the use of an entire shipping container. This might be a single pallet or several boxes or barrels of product. These shipments are calculated by weight or volume. Usually, freight forwarders will consolidate multiple LCL shipments into one container, optimizing the space available in the shipping vessel.
Continue to Read
Multimodal transportations
Multimodal transportation is a service that move cargo from one point or another using two or more modes of transport. This takes place under a single contract, meaning that the same provider is responsible for shipping over the sea as well as moving the cargo with a truck, train, or both when it reaches the land.
Continue to Read
Temperature sensitive cargo
Temperature sensitive cargo is cargo that must be kept at a certain temperature or range of temperatures to prevent damage. This could be frozen food that will spoil if the temperature goes above freezing, or certain types of pharmaceuticals that need to be heated to maintain their chemical composure.
Continue to Read
ADR & Hazardous cargo
ADR means Accord Dangereux Routier, which are the regulations applied to shipments of dangerous goods throughout Europe. Hazardous cargo is anything that might pose a threat to the environment or to the people around it. Toxic chemicals, flammable items, and biological waste are all examples of hazardous goods, and these such items must be shipped in accordance with ADR regulations.12
Continue to Read
Maritime chartering
A voyage charter is the hiring of a vessel and crew for a voyage between a load port and a discharge port. Typical service for project cargo or impressive out of gauge cargo. Whenever you need to transport a big amount of cargo on your own, independent schedule to destination you want – that is a solution.
Continue to Read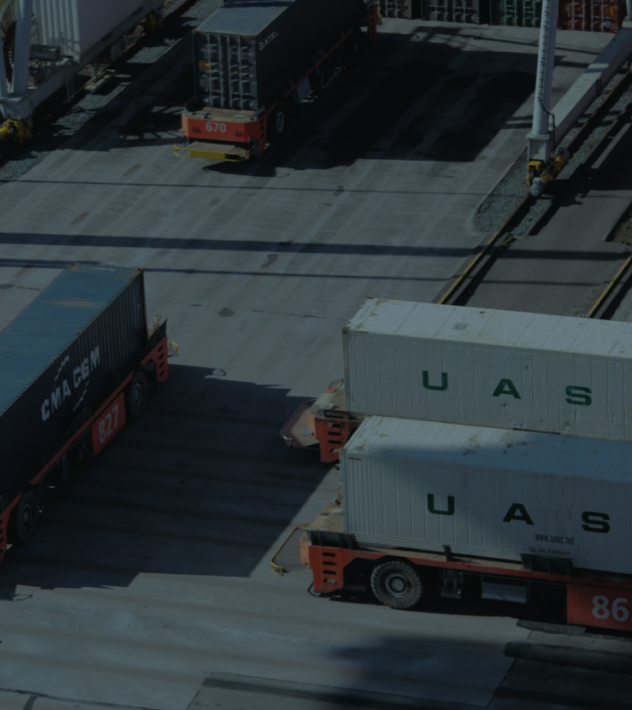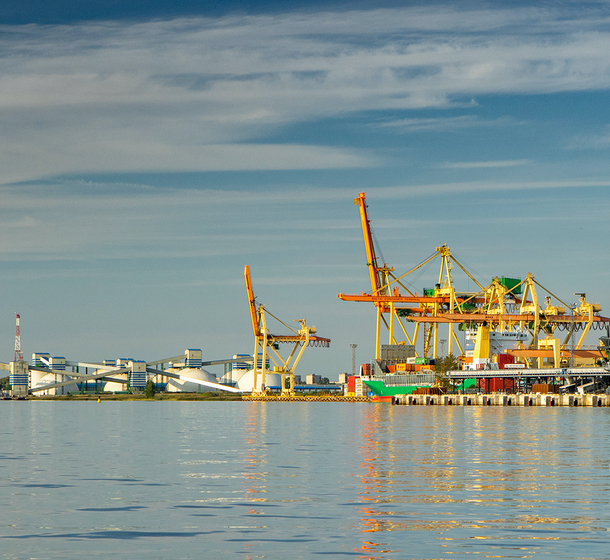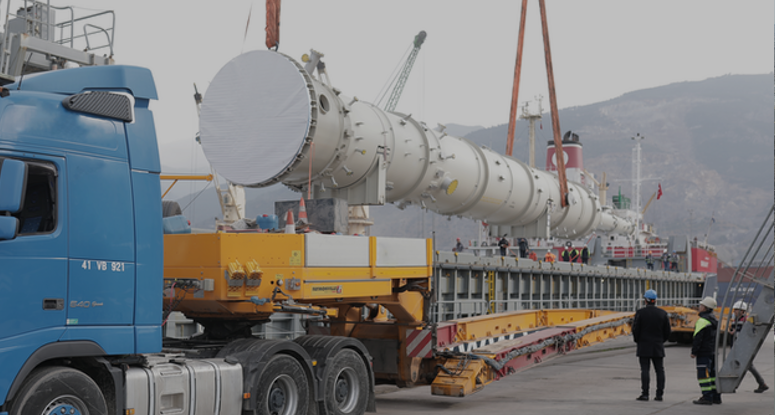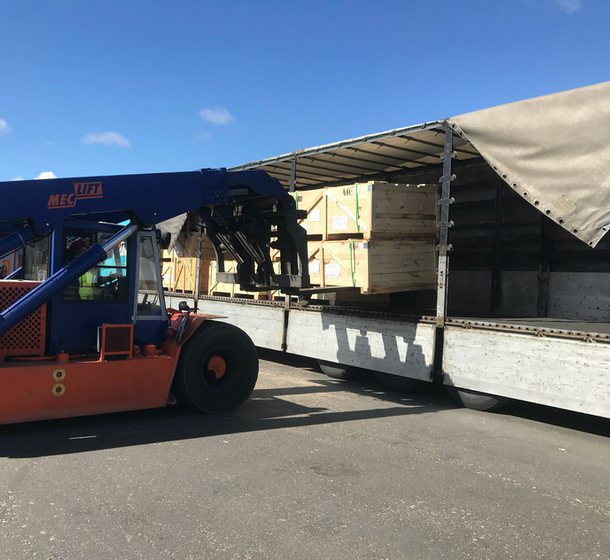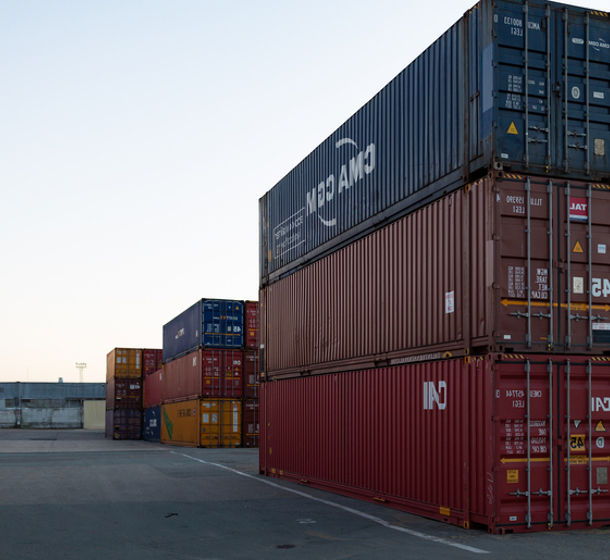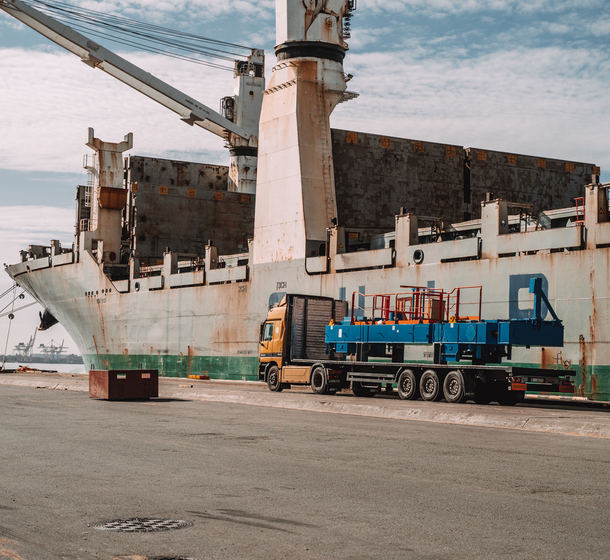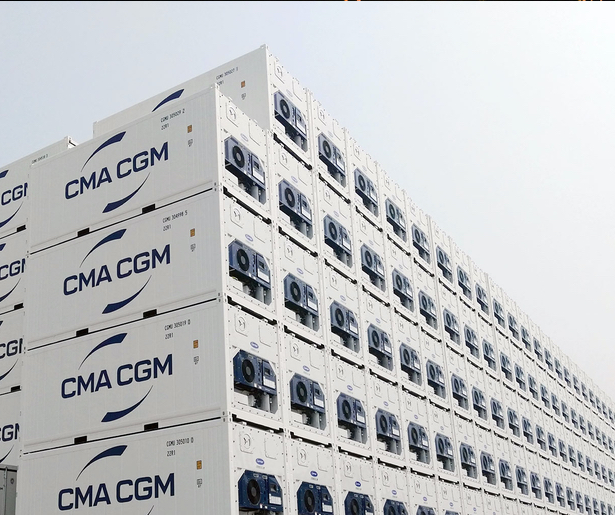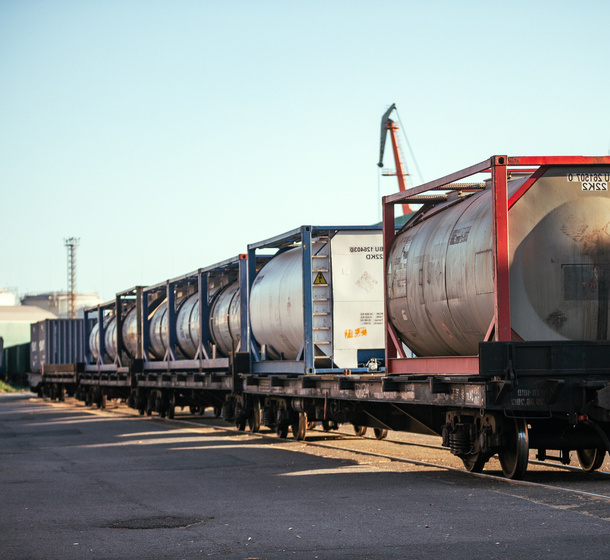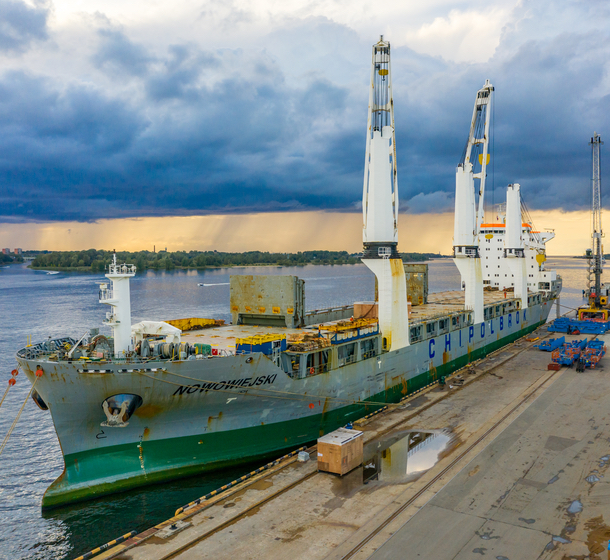 Industries We Serve
Detailed awareness of industry-specific challenges allows us to cooperate with a wide range of companies, all with unique needs and requirements. And within each of these industries — from automotive and life sciences to government and retail — we offer experts who understand exactly what it takes to keep your business running.
Additional Services
As a logistics company with a network of reliable partners and a large number of daily transportations – in addition to our main services, we also provide services for our clients that are an integral part of almost any transportation.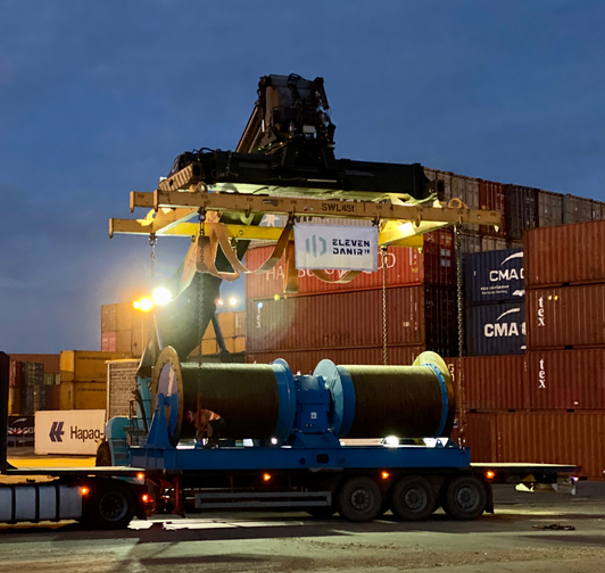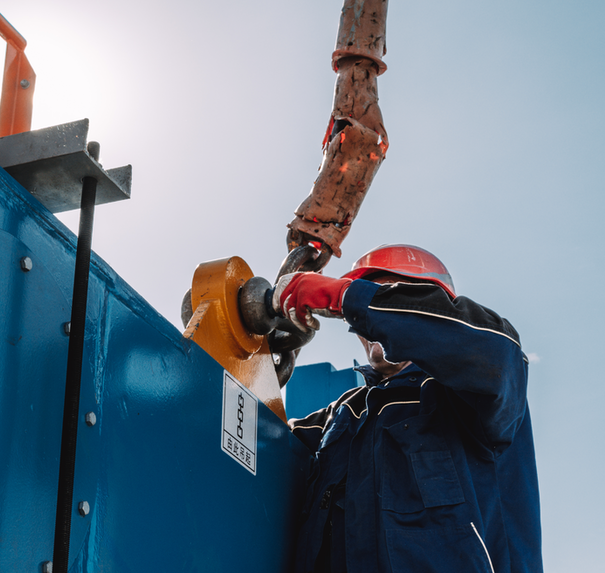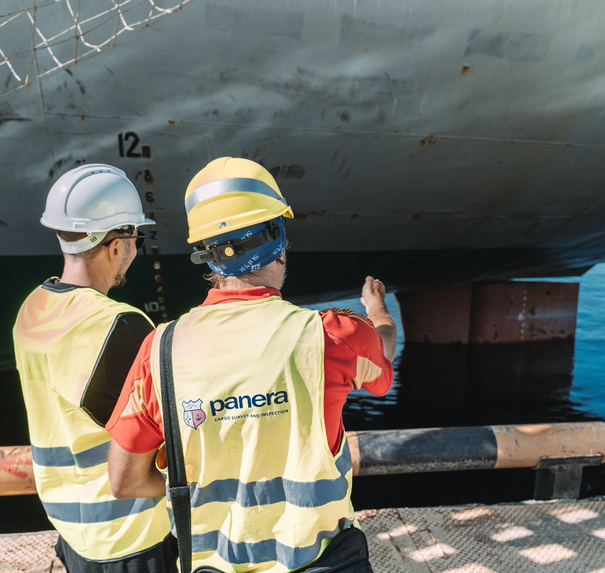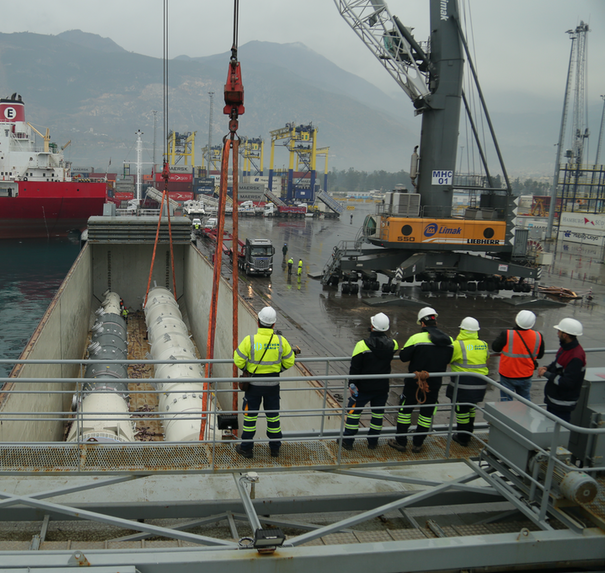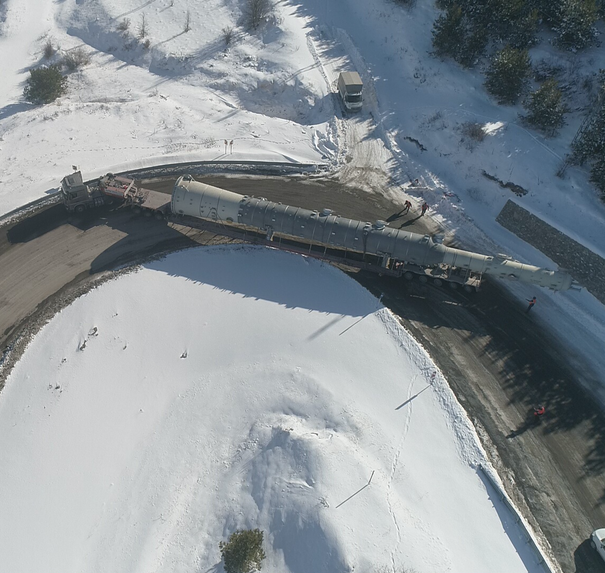 In order to maintain a high level of quality of the services provided, we do not stop developing our processes and constantly improve all aspects of the logistics services provided, taking into account new technologies and problems that our sector and clients face.
Read More
Highlighted Projects
We are proud and appreciate each of the implemented projects. And for your acquaintance, we have specially selected several different projects that we considered as interesting and carried out by our company for all kinds of industries, with different types of cargo and different transportation methods.
LNK Project
More than 520 positions with total weight of 1917 metric tons, including large out of gauge positions – almost 7 meters overwidth. Delivery by more then 150 trucks and with the assistance of pilots and the police escort for out of gauge pieces.
Learn more
Vyksa Project
Serving metallurgical plant under this project, our team did a great job by performing all-in service via Baltic Region to Vyksa, Russian Federation.
Learn more
Request a Quote
Please expect a reply within 24 hours. Ut enim ad minim veniam, quis nostrud exercitation.